HOW TOOTH
WHITENING WORKS
When it comes to tooth whitening, every patient is different. Patients have different lifestyles and smiles with varying needs; which means it's unlikely a single whitening product is a "one size fits all.
That's why it's important to offer patients a choice – and with White Dental Beauty's professional tooth whitening systems you can do just that.
White Dental Beauty tooth whitening gels are designed to be used with custom-fitted whitening trays, providing your patients with an easy-to-use system that delivers predictable, consistent results. Offering various choices of strength, White Dental Beauty can expand your cosmetic dentistry offering, allowing you to meet the needs of virtually every patient. Not only this, but the high quality gels give you the versatility and the clinical freedom to whiten your patients' teeth in as little as 30 minutes a day.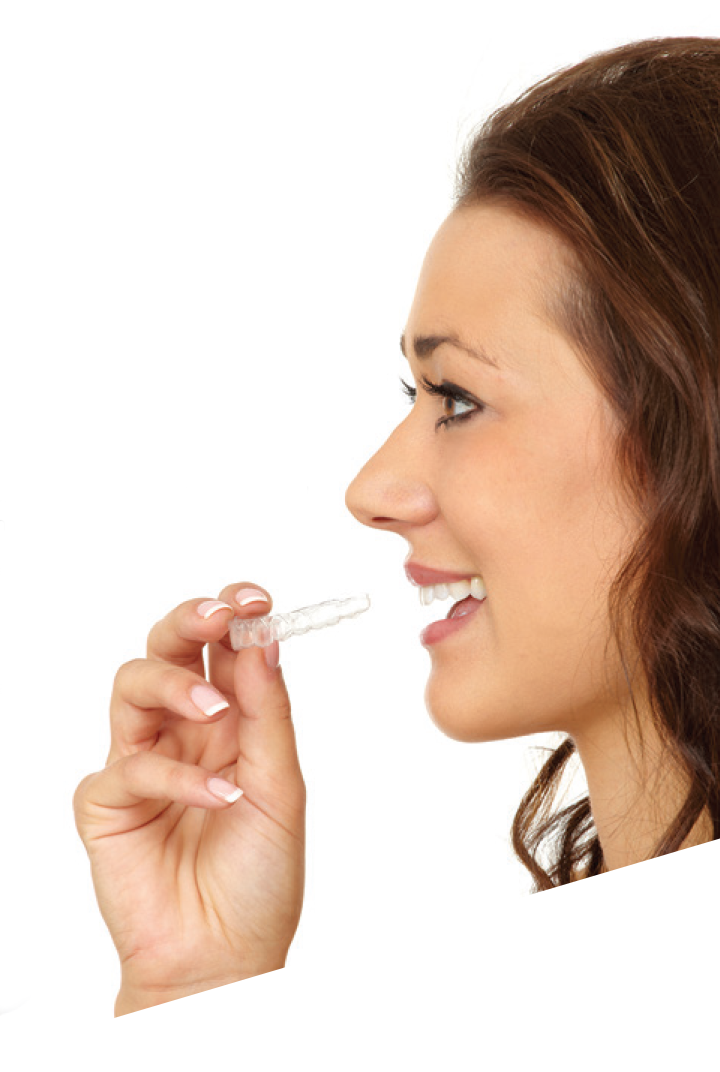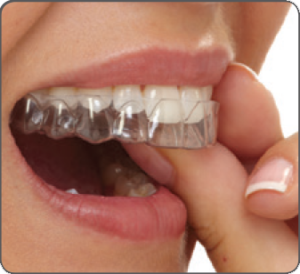 These high quality gels are also designed to be used by patients at home – this saves you valuable chair time and gives your patients an easy, convenient method to whiten their smiles. White Dental Beauty gels are safe, effective, and can produce visible results in less than a week.
THE FORMULA
TO WHITER TEETH
There's a mathematics to tooth whitening. A science. Understanding this is fundamental if you want to lead the way in professional tooth whitening.
So, let's jump straight in…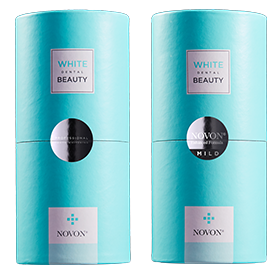 4 KEY STEPS
TO ALL WHITENING
Tooth whitening works because Hydrogen Peroxide breaks down into water and an oxygen free radical. There are four key steps in the process: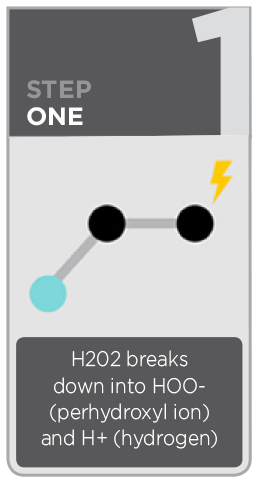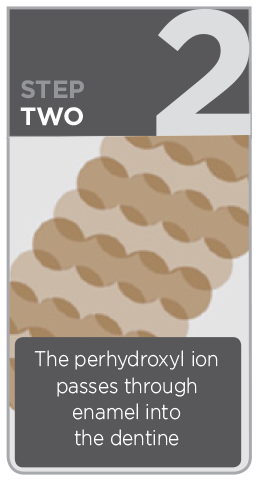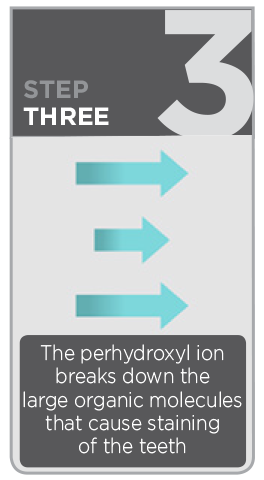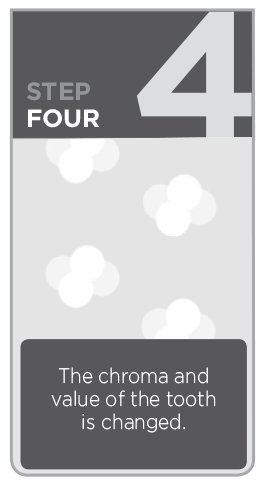 Behind effective whitening agents is the release of perhydroxyl ions, that are triggered when Hydrogen Peroxide moves into an alkaline state with a pH above 7.0. Once released, they break down the large staining molecules within the dentine subsequently delivering the visible whitening effect.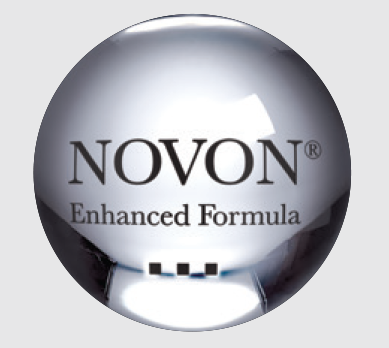 NOVON®
ACCELERATED
WHITENING
With White Dental Beauty this visible whitening effect is accelerated by NOVON® – a patented technology present in White Dental Beauty's bleaching gels, which is comprised of three molecular entities:
Hydrogen Peroxide
Urea
Sodium Tripolyphosphate

This unique adduct gives whitening gels featuring NOVON® a unique feature: a significant pH jump that enhances the release of perhydroxyl ions optimising the whitening effect.
THE
IMPORTANCE
OF PH LEVEL
For shelf life & stability, whitening gels need to be manufactured slightly below neutral pH (pH7). For effective whitening results the gel needs to convert to a pH above neutral when in use (Alkaline).
The pH boost afforded by Novon upon contact with the water present on teeth means the gel reaches a high Alkaline pH level of over 8.5, which means an enhanced whitening effect for the patient in a faster time.
WHAT IS THE DIFFERENCE
BETWEEN 
CARBAMIDE PEROXIDE
AND HYDROGEN PEROXIDE
?
When it comes to professional whitening agents there are two main ingredients you will see, Hydrogen Peroxide (HP) and Carbamide Peroxide (CP).
So, what's the difference between the two?
The primary difference relating to whitening is that Carbamide Peroxide and Hydrogen Peroxide break down at different speeds so the wear time can differ.
Let's look at a real life example using two common strengths you might encounter: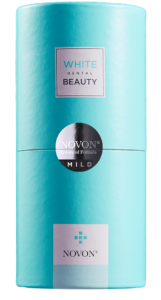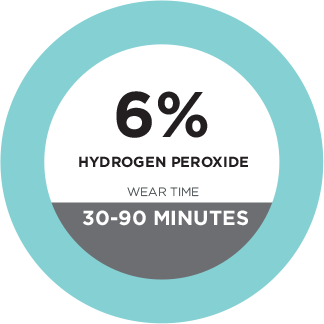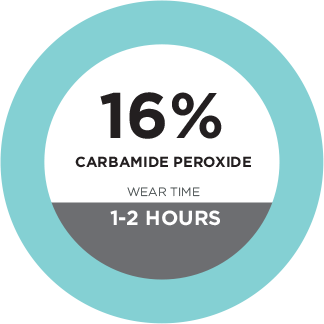 Both products will achieve very similar results
As mentioned previously, Carbamide Peroxide and Hydrogen Peroxide produce equally brilliant results – the difference is in application time.
Both contain the active bleaching agent Hydrogen Peroxide.
Carbamide Peroxide breaks down into Hydrogen Peroxide and urea. Therefore, it requires a longer application time.
Carbamide Peroxide contains
Hydrogen Peroxide at a ratio of 1:3
For example, a product with 18% Carbamide Peroxide will break down into approximately 6% Hydrogen Peroxide. (18/3 = 6%)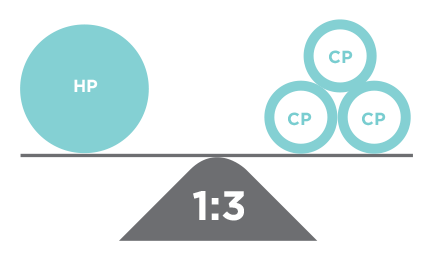 The concentration of the gel refers to how much of the gel (in percentage form) is composed of either Hydrogen Peroxide or Carbamide Peroxide.
Depending on where in the world you live, the gel concentrations that may be available to you will vary. This is due to regulations relating to practice.
With White Dental Beauty, the following gel concentrations are available: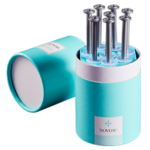 (approx. 11.6% Hydrogen Peroxide)
Daily wear time: 30 minute application time
– Available in the US only.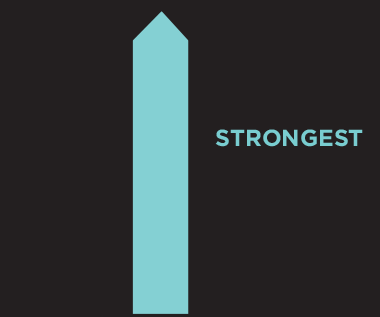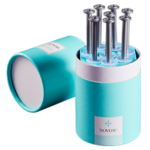 (approx. 18% Carbamide Peroxide)
Daily wear time: 30- 90 minutes
For quick results. In 2012 the EU law made this the highest percentage of peroxide available in Europe – this wear time is extremely convenient for people with busy lifestyles that want speedy results.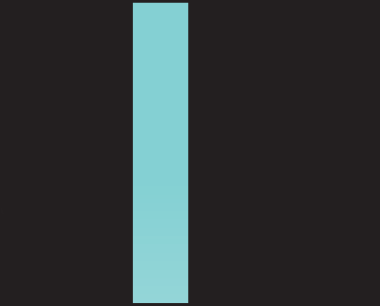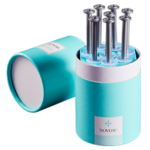 (approx. 5.3% Hydrogen Peroxide)
Daily wear time: 1 – 2 hours
Reduced wear time with stronger peroxide concentration is becoming more popular with patients that do not have any issues with sensitivity.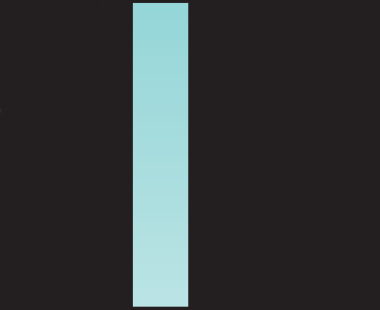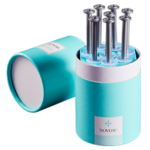 (approx. 3.3% Hydrogen Peroxide)
Daily wear time: 2-4 hours or overnight
The original concentration of tooth whitening, which can be worn during sleep. Many find this convenient when they have little other time to whiten.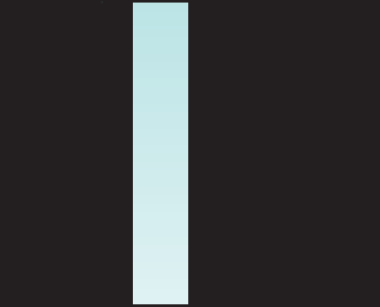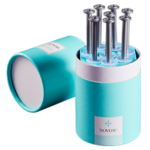 5% CARBAMIDE PEROXIDE MILD
Daily wear time: : 2 hours, specifically for sensitive teeth [1]
We recommend for people with very sensitive teeth that the trays are not worn overnight even with a mild concentration, simply because the trays may add to sensitivity in the night when we are not conscious.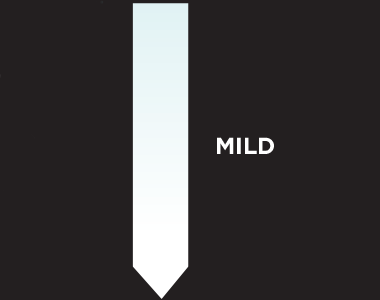 These are daily wear times; full treatment times can vary depending on your starting shade. Much like hair, darker pigments in the body can take longer to lighten than others, this is applicable in teeth.
White Dental Beauty Tooth Whitening gels do not need to be refrigerated and have a shelf life of up to 24 months.
The effect of a total bleaching treatment on enamel is the equivalent to one carbonated drink [2]